Myrtle Point YTP(Youth Transition Program), Coffee shop, and FFA Leadership representatives traveled to Diamond Lake Resort last week for a Vocational Occupation Exploration (VOE). They enjoyed a tour of the resort, attended presentations by current employees about career options, participated in cafe career experiences, and were treated to a presentation from the resort's general manager. Students cooked and prepared all their own meals, hiked along the lake and spent time bonding over board games. Overall, it was a great experience for our students to learn about the hospitality industry.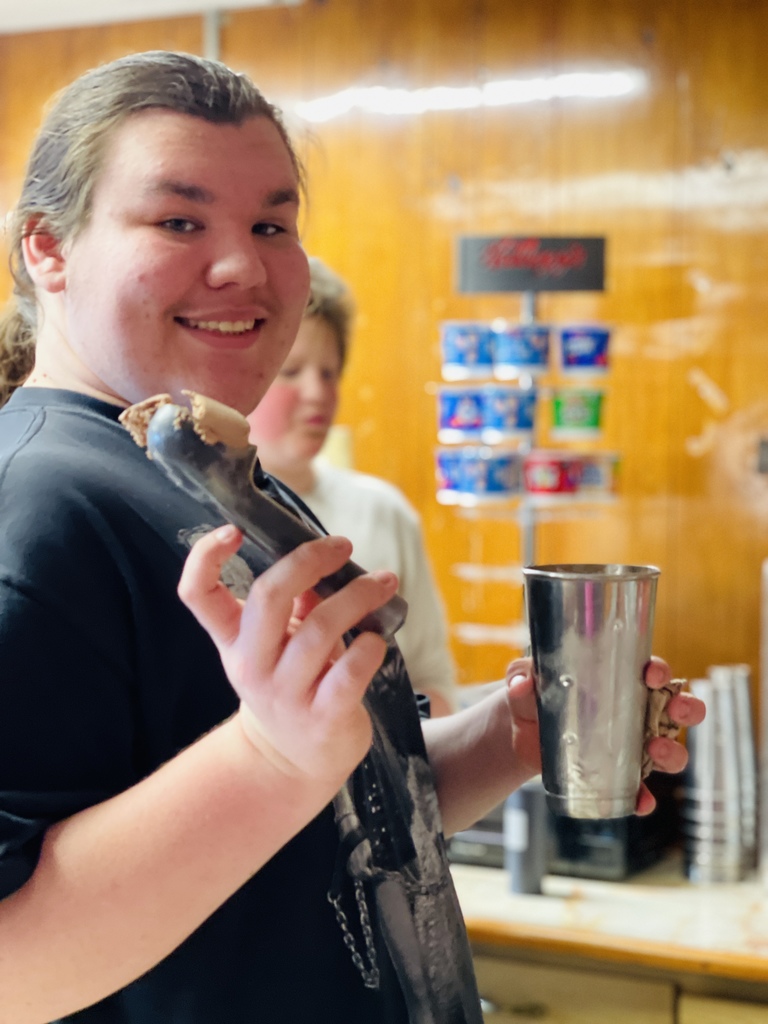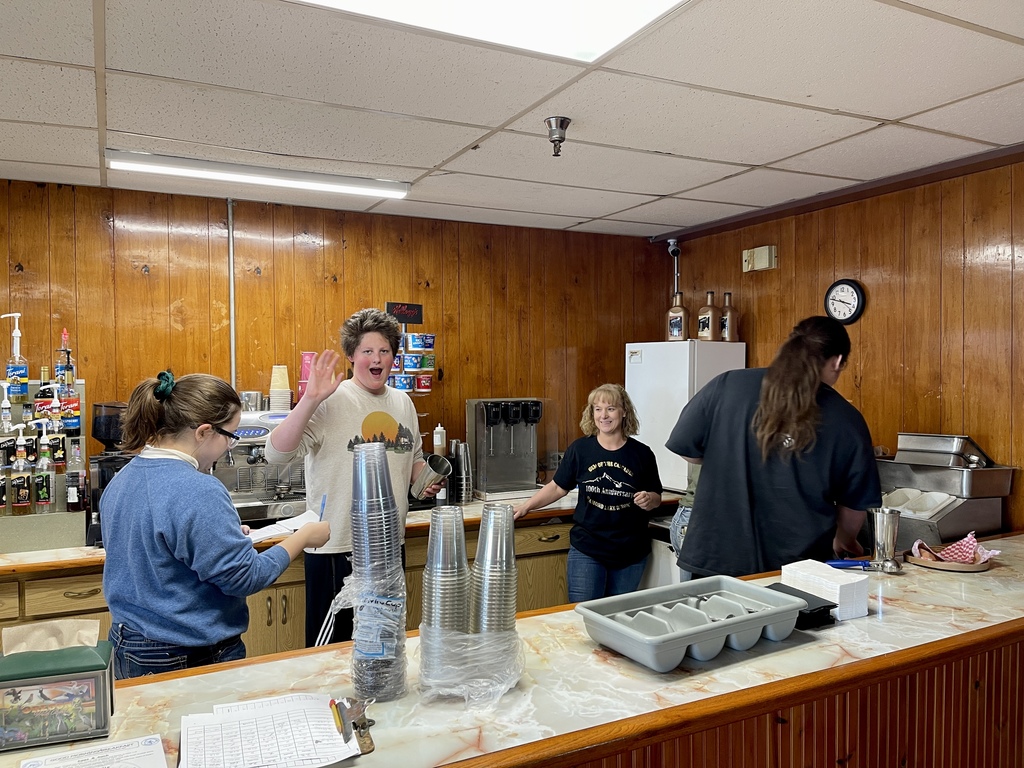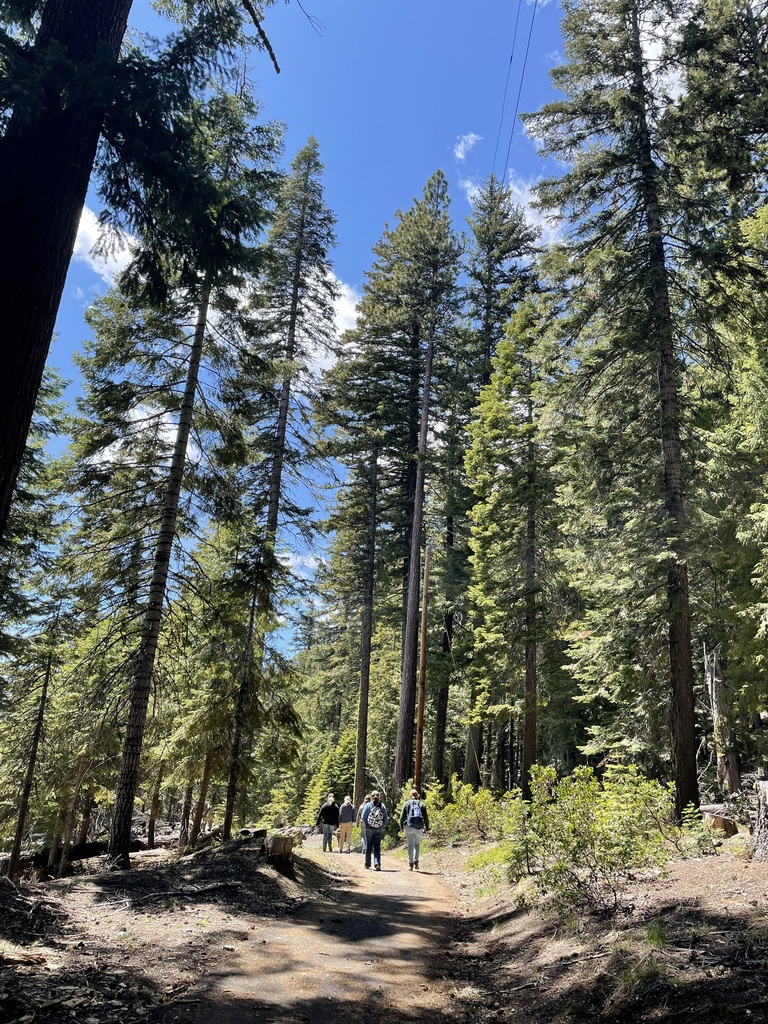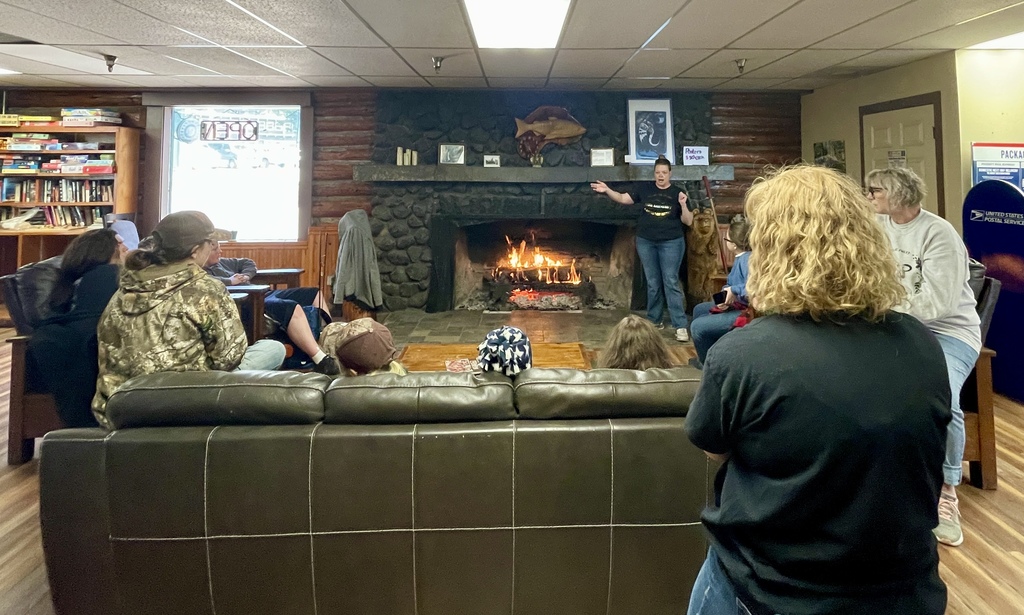 On Tuesday, May 24th, the Class of 2022 was recognized for their outstanding accomplishments in academics, athletics, and attendance. This year's seniors are resilient and hardworking which is evident in their achievements. This class may be small, yet they are mighty. The six seniors who received scholarships earned a combined total over $134,000! We would like to thank both the community and our school board members for helping us support and honor these students. Congratulations, Class of 2022! Back Row (left to right): Delani Firkus, Cathlene Hermann, Elena Blazquez, Hayden Weekly, Hurley Grantham, Coy Farmer, Abram Moreno Front Row (left to right): Lytasha Robbins, Allison Storts, Kayli Fandel, Sarah Nicholson, Isabeau Brown, Madison Reynolds.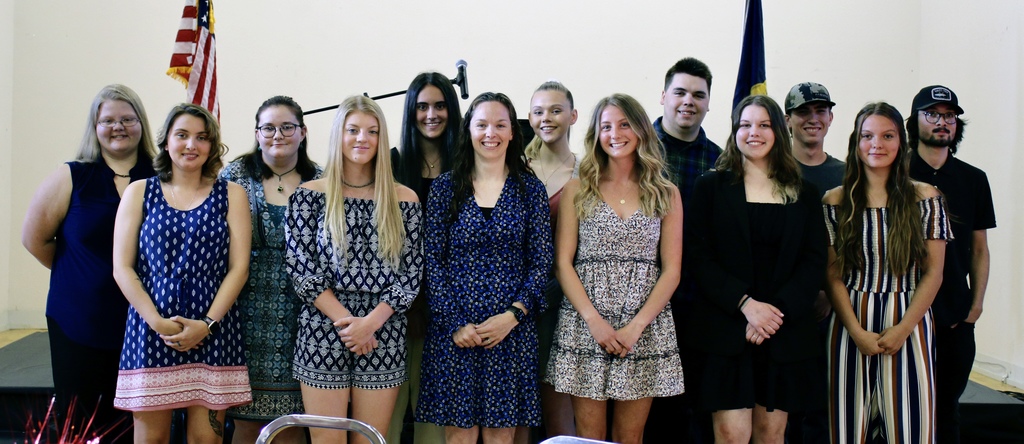 Reminder: No school Friday, May 27th and Monday, May 30th in observance of Memorial Day. While we hope you enjoy the long weekend, we ask that you take time to remember the men and women who made the ultimate sacrifice in service to their country. A remembrance ceremony will be held at the Myrtle Point Veterans Memorial on the corner of Spruce and Third at 1:00pm on Memorial Day. We also encourage you to participate in a solemn moment of silence at 3 p.m. local time on Memorial Day.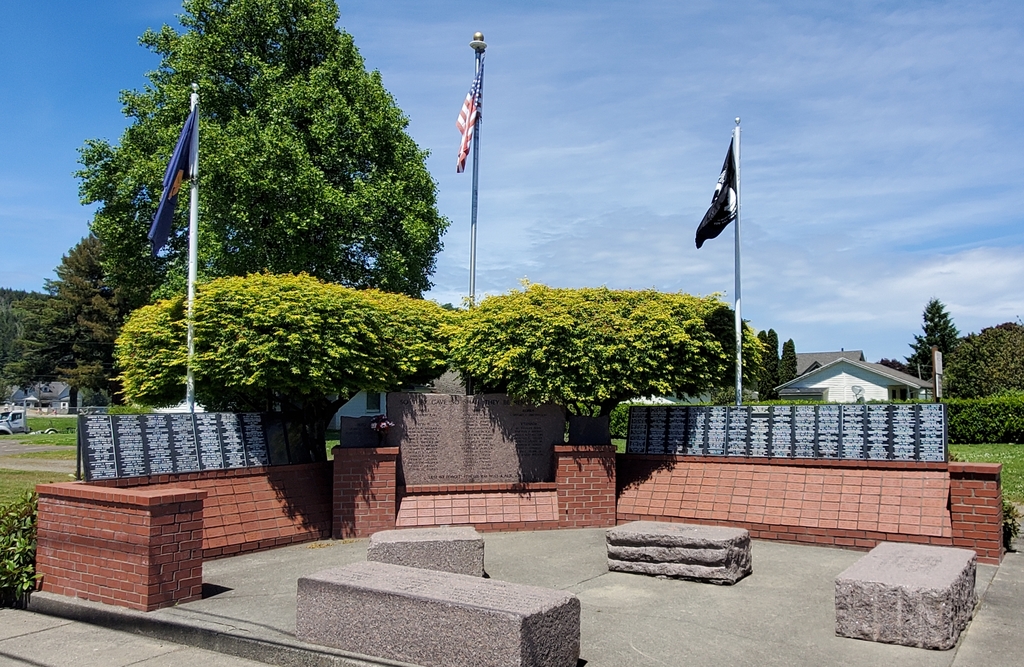 Myrtle Point School District Music Department presents: Sounds of Spring. We hope you can join us in celebrating the hard work of our 6th-8th Grade bands and choirs, as well as The Symphonic Band. This wonderful display will take place Wednesday, June 1st at 6:30 pm, in The Myrtle Crest Gymnasium. At the end of the night, we will honor our department award recipients and recognize our black belt karate earners. This will be the final public performance for our 6th, 7th, and 8th grade groups for this school year. Admission is free, and we hope to see you there!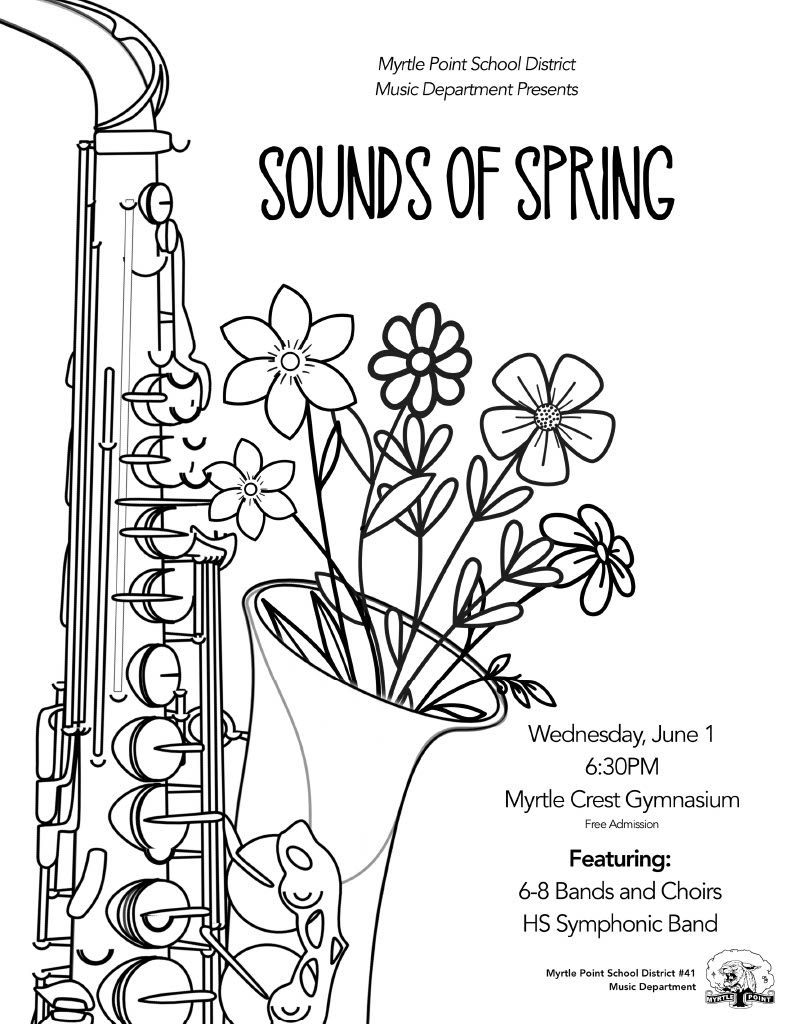 The 6th grade class and camp counselors are off to camp Myrtlewood for a few days. Have FUN!!!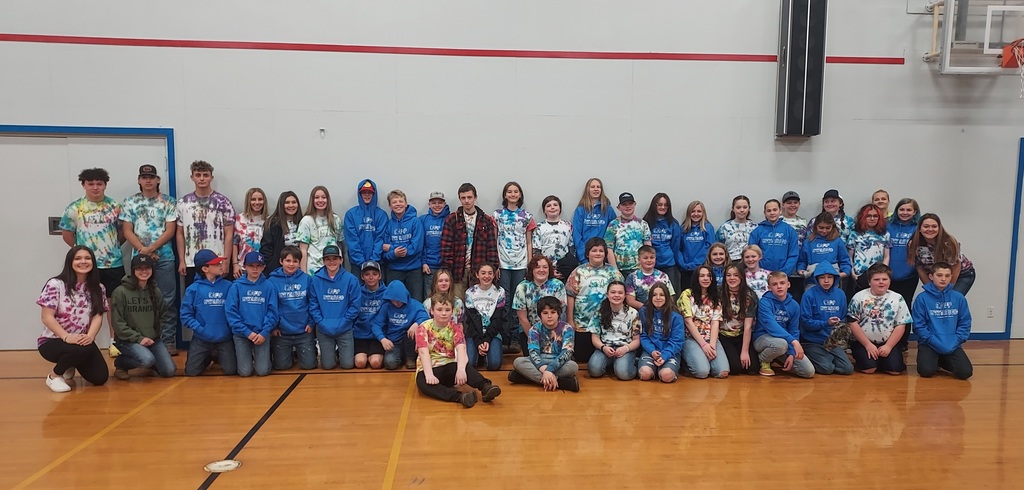 Congratulations!!! Andreas Villanueva STATE CHAMPION IN JAVELIN! Go Bobcats!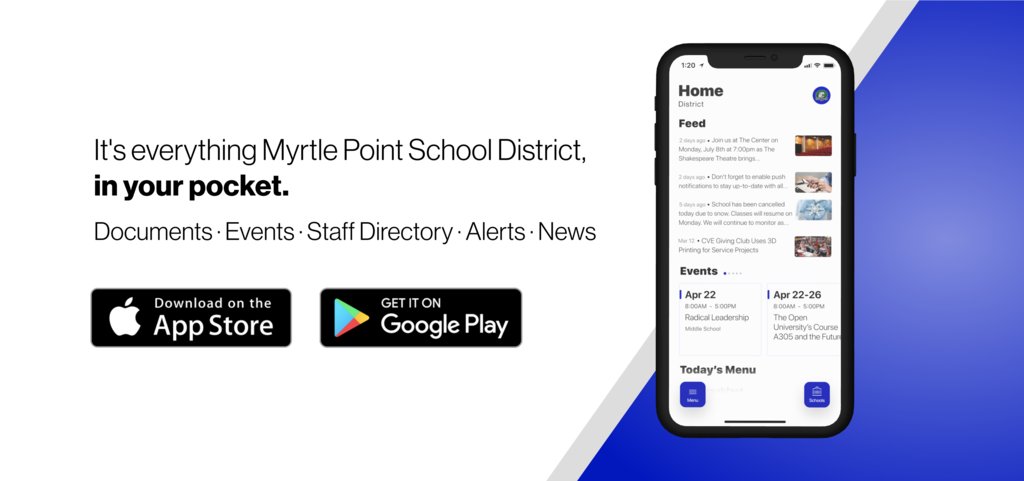 Today is senior night for baseball/softball! Baseball will start at 4:30 and senior presentation at 4:15. Softball will start at 5:45 and senior presentation at 5:30! Go Bobcats!

Myrtle Point High School Drama Presents The Strange Case of Dr. Jekyll and Mr. Hyde Friday May 20th, 6 pm Saturday May 21st, 2 pm Sunday May 22st, 2 pm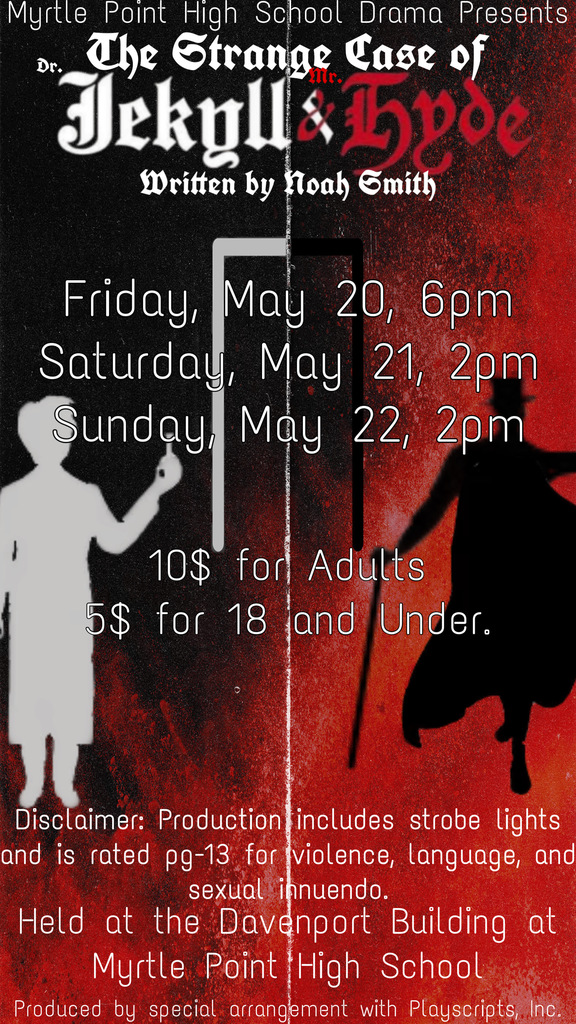 Myrtle Point Junior Class Presents Rustic Boho Senior Prom June 4th, 2022 Elk's Lodge 8-10 pm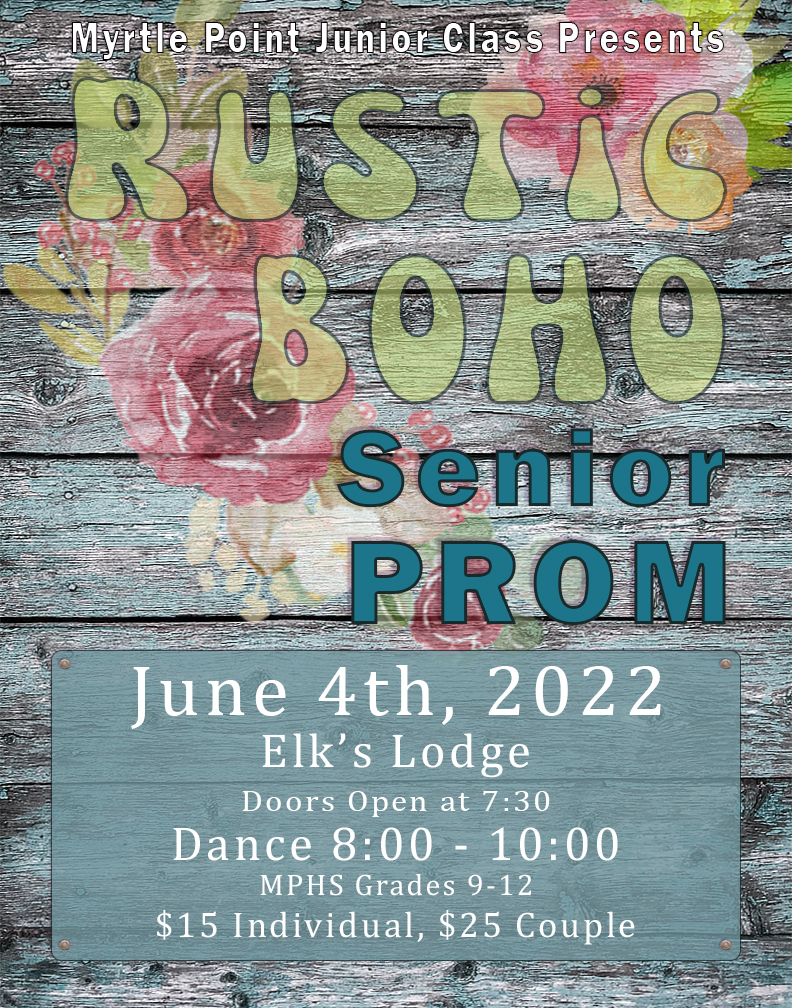 HS Softball will be playing Gold Beach at Lion's Park at 2:00pm today, and HS Baseball will also be playing Gold Beach at the Fair Grounds field at 4:00pm today! Go Bobcats!

Operation Prom Dress.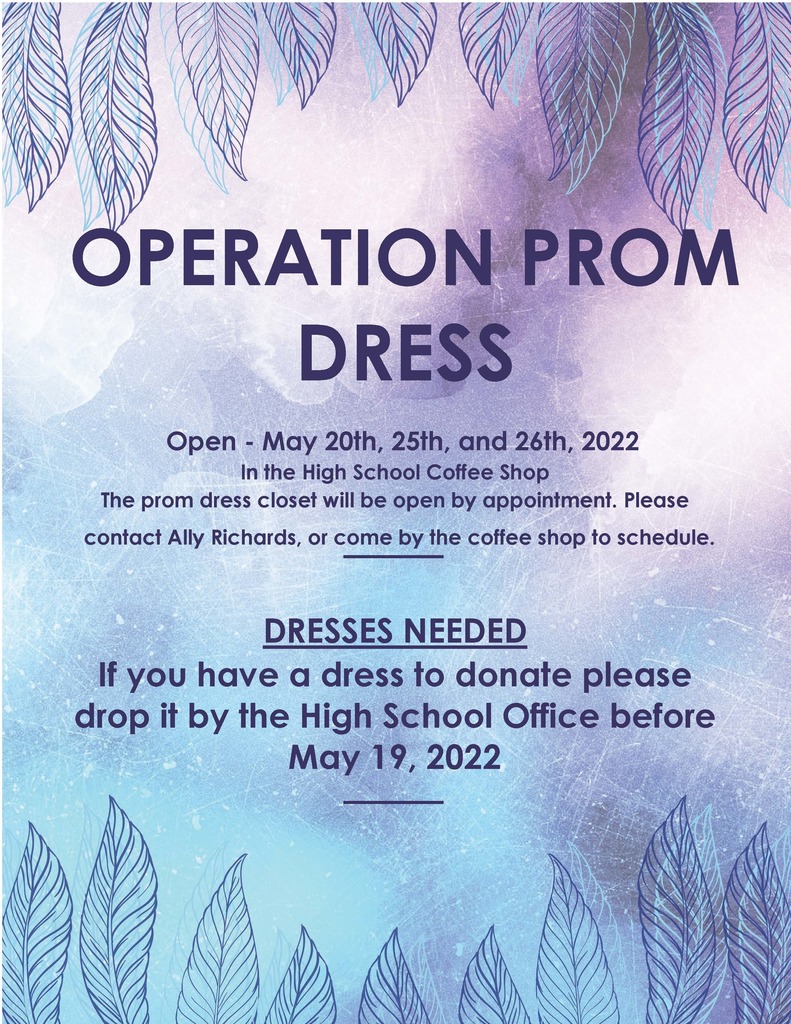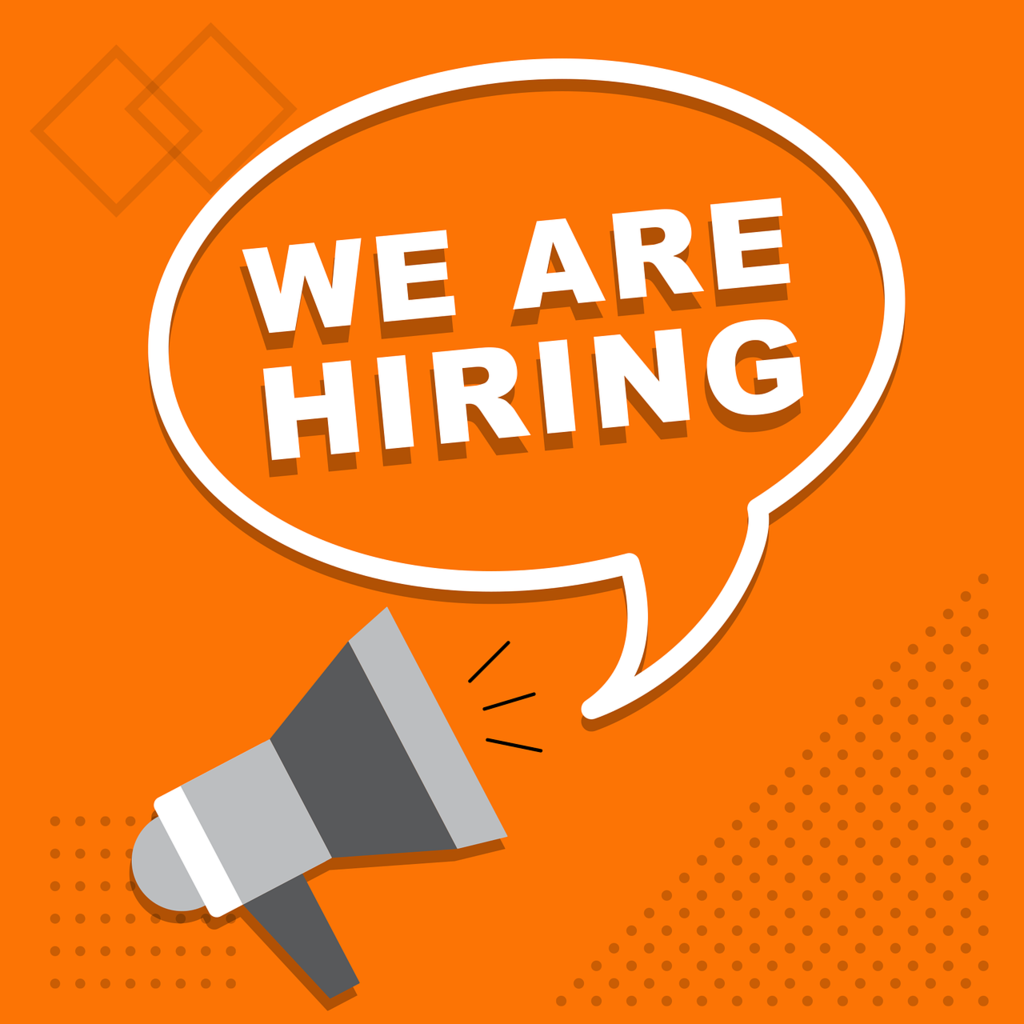 Today's baseball and softball games have been cancelled due to the weather. A rescheduled playing date has not been set yet. We will post a date as soon as we can. Go Bobcats!

6th Grade Kitchen Helpers celebrate Cinco De Mayo in the kitchen.

May the 4th be with you! Happy Star Wars day from your Myrtle Point School District Office!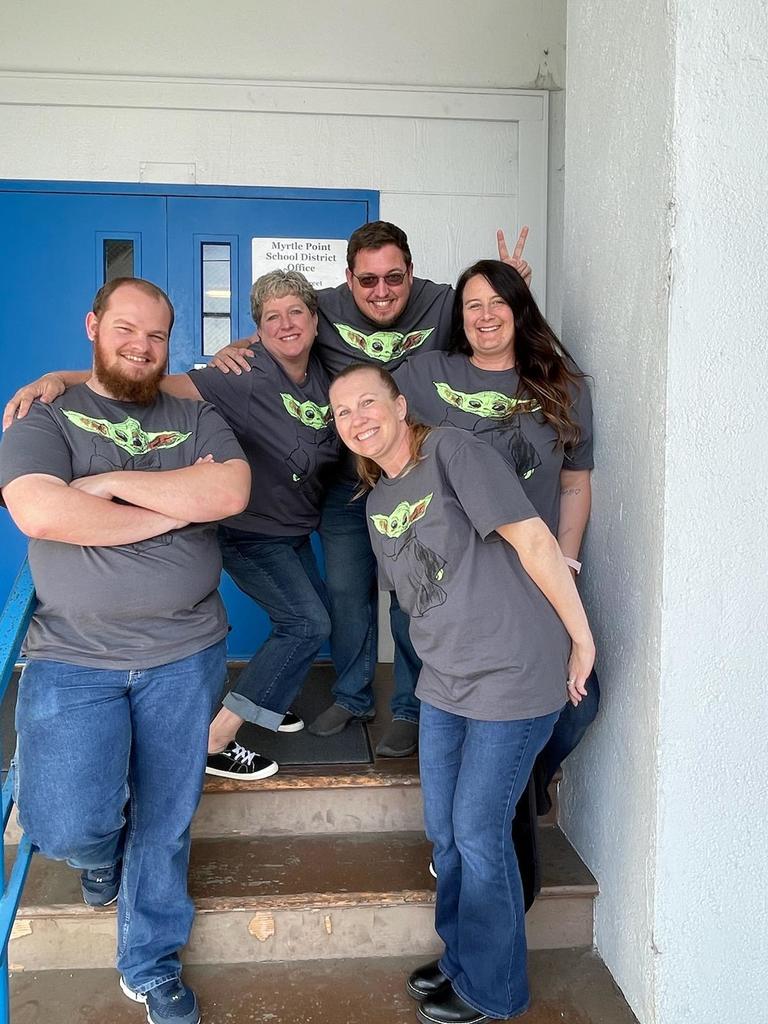 Today's home baseball and softball games vs. Toledo will both start at 2:00pm! Go Bobcats!

Thank you to ALL of the wonderful teaching staff at The Myrtle Point School District. We appreciate you! Teacher appreciation week!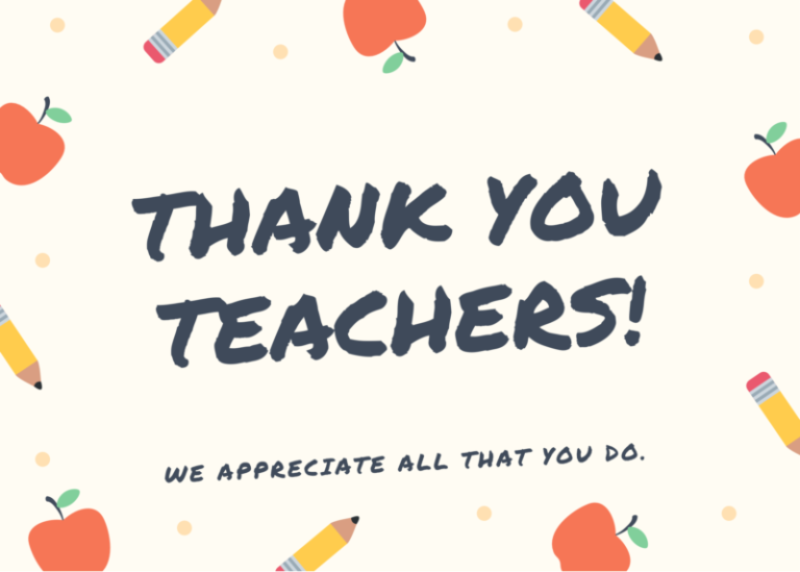 Public Notice for Executive Session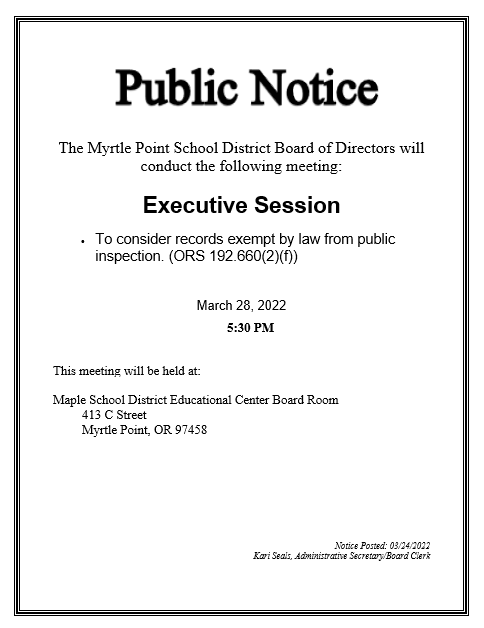 Today's home baseball and softball games are going to start at 4:00pm. Go Bobcats!